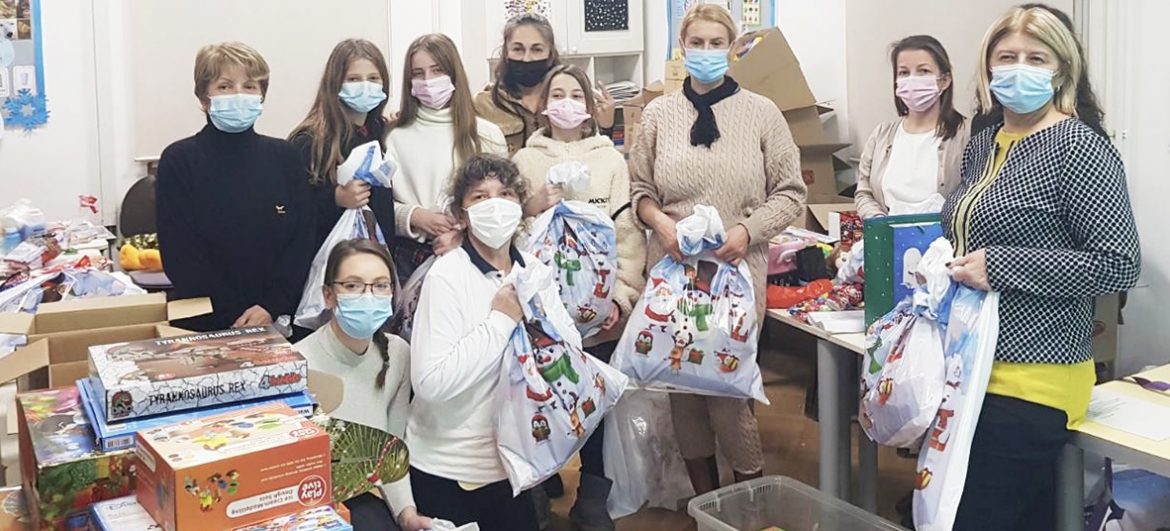 We are all Santa Claus
The Braća Karić Foundation has been successfully cooperating with the Kreativno pero Educational Center for several years. And this time the Foundation responded to the invitation of VOS Kreativno pero to be part of the humanitarian action "We are all Santa Claus" which lasted from December 6 to 17, 2021.
The New Year's spirit of giving overcame all the existing obstacles caused by the current epidemic circumstances and donations in the form of clothes, shoes, books, toys, sweets and saltines, which were carefully packed in New Year's packets, found their magical way from the Kreativno pero to the children who received these gifts were intended.
As part of this action, the packets were first delivered to the beneficiaries of the program of the Center for Integration of Youth – Hostel in Belgrade, and then to the children's department of the Institute of Oncology and Radiology of Serbia, the Hospital for Children's Lung Diseases and TB, KBC Dr. Dragiša Mišović, the children's department of KC Kragujevac and Home for neglected children Duško Radović in Niš.
In its long tradition of over 40 years of humanitarian work, the Braća Karić Family Foundation has always seen and recognized the need to take care of the youngest, especially during the holidays.
"Good will, the desire to help, meet and participate in such actions, is a decades-long tradition deeply rooted in the mission and vision of our Foundation. We believe that it is extremely important to spread that wave of good will and good energy, it is not enough that we act and help, as a Foundation – that is our task, but it is equally our task to awaken the same desire for charity in others. Once again, I congratulate Kreativno pero on the successful campaign, and on behalf of my family and the Foundation, I wish everyone, first of all, good health and happy New Year's and Christmas holidays", said the president of the Foundation, Danica Karić Stojilković.