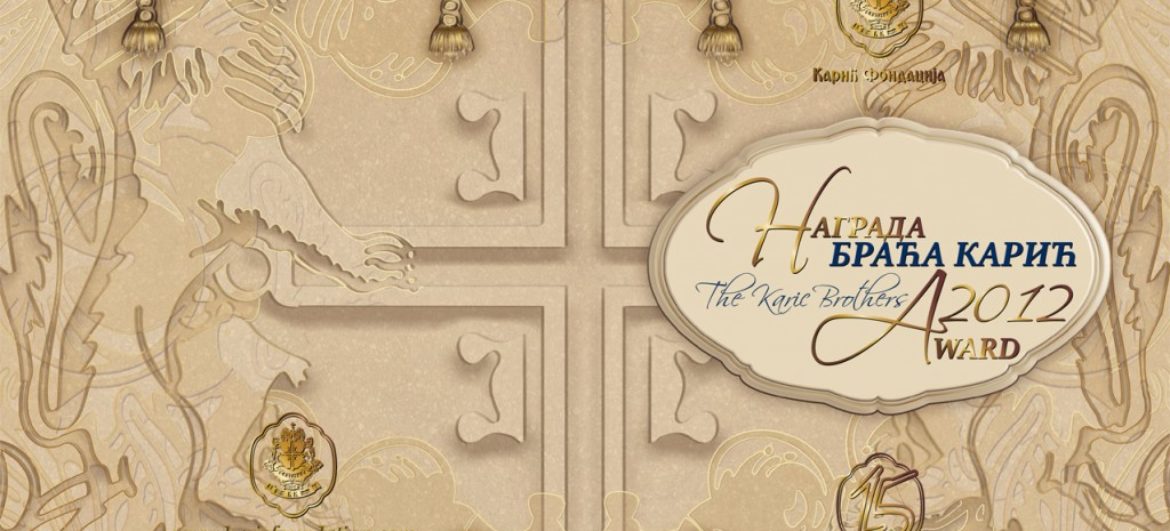 Karic Brothers Award laureates arrive in Belgrade
Only two days are left to the Karić Brothers Award Ceremony and the laureates began to arrive from all over the world to the capital of Serbia.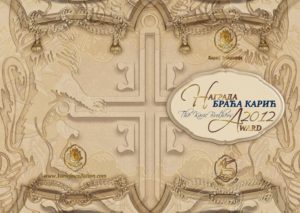 After the performance artist Marina Abramovich who, due to contractual obligations in Brazil, received the award several days earlier, Walt Bogdanich, laureate for journalism and publishing arrived in Belgrade with his wife Stephanie. Mr. Bogdanich, professor of investigative journalism at Columbia University, editor of The New York Times, won three Pulitzer Prizes. A day later, Vesna Garović Kocić, winner in the field of scientific research, the second woman professor in the history of the famous Mayo Clinic in New York, came too. Dr Garović positively changed the world medical achievements with her last year's research on high blood pressure during pregnancy. Winners of the award in the field of economy, the couple Vasiljević, Vera and Dušan, arrived the same day. This couple who is successfully engaged in the production of wine and grape are the biggest producers in the sub-Saharan Africa and the number one in Namibia. The prestigious Karić Brothers Award this year also goes to: the sisterhood of the Peć Patriarchate for humanitarian work, to the young mathematician Theodor von Burg for scientific research, as well as to the Olympic and Paralympic athletes who brought respect to Serbia this year.
The laureates, therefore, are:
In the field of ​​creativity in art and culture – Marina Abramovich, performance artist, honorary professor of many universities round the world and the first honorary professor at the Alfa University Academy of Musical Arts
In the area of ​​scientific and research work- PhD Vesna Garović Kocic, the second woman professor in the history of the Mayo Clinic in Minnesota and Teodor von Burg, our most successful young mathematician of all times
In the field of journalism, reporting and publishing – Walt Bogdanich, winner of three Pulitzer Prizes, professor at Columbia University and an editor of The New York Times
In the field of economy – Vera and Dušan Vasiljević, prominent businessmen who have achieved extraordinary success in Namibia
In the area of ​​humanitarianactivities, strengthening of peace, cooperation and friendship among nations – the sisterhood of the Peć Patriarchate, headed by Abbess Fevronija and Mother Haritina
Special Award on the occasion of 15 years of Karić Brothers Award, for the outstanding contribution to the Serbian sports and the reputation of Serbia in the world – Serbian Olympic athletes Milica Mandić, Ivana Maksimović, Andrija Zlatić, the Serbian water polo team and the Paralympians of Serbia: Tanja Dragić, Borislav Perić-Ranković, Željko Dimitrijević, Draženko Mitrović and Zlatko Kesler