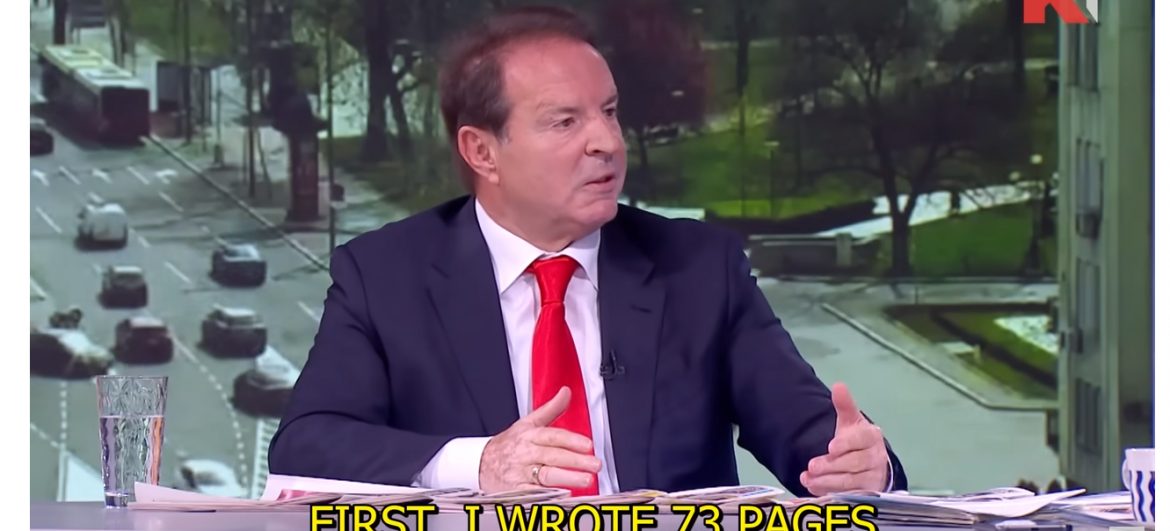 Interviews with Bogoljub J. Karić
THE ROLE OF BOGOLJUB KARIC IN BRINGING JESSE JACKSON'S DELEGATION AND THE RELEASE OF THREE AMERICAN SOLDIERS WHO WERE CAPTURED DURING THE NATO BOMBING IN 1999.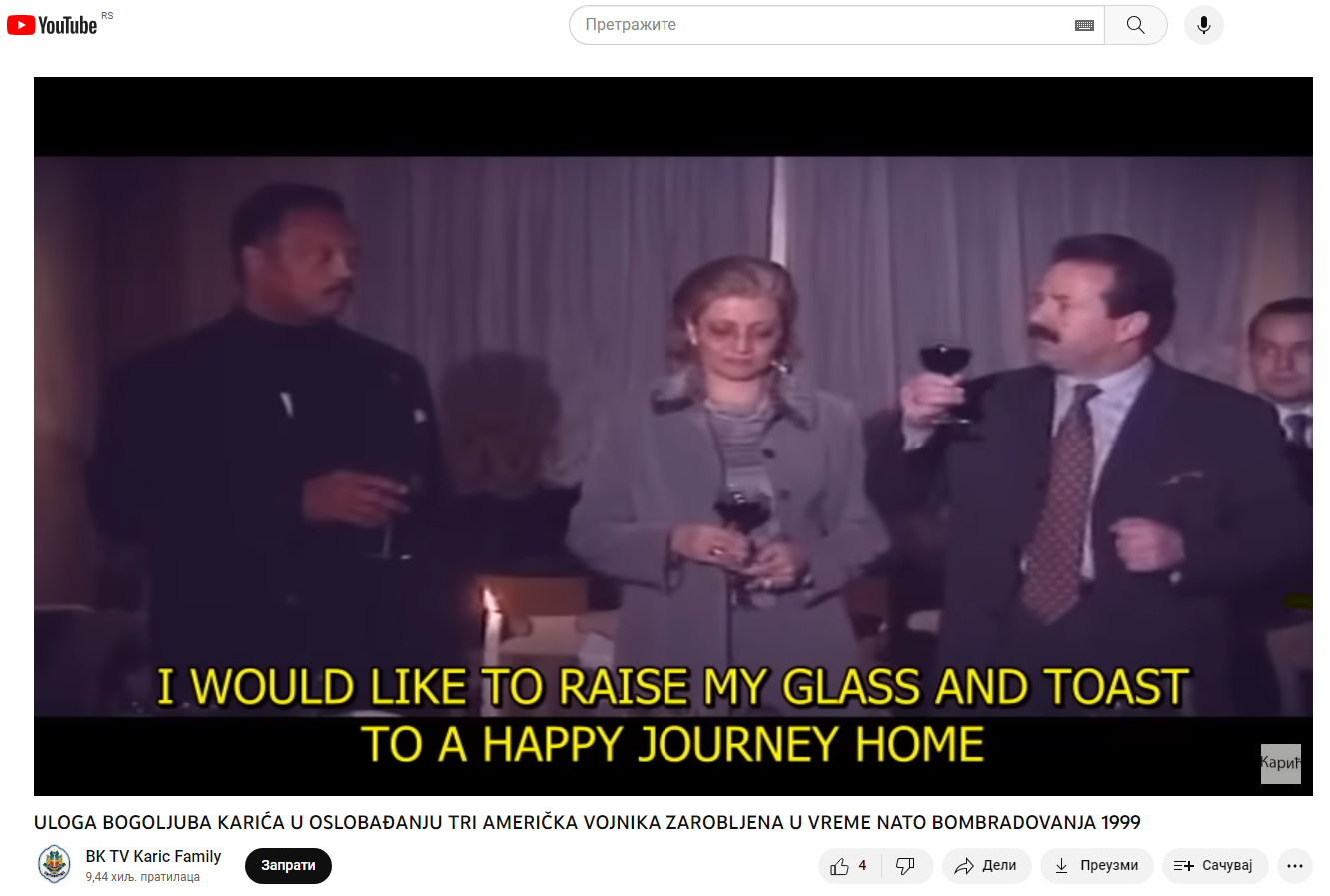 BOGOLJUB KARIĆ'S GUEST APPEARANCE ON K1 TELEVISION IN THE 'KEC NA JEDANEST' SHOW, 2023.
– BOGOLJUB KARIĆ ON THE WRONG POLICY TOWARDS KOSOVO AND METOHIJA, AT THE TIME
– HIS VIEW ON TODAY'S PROBLEM SOLUTION AND, IS IT POSSIBLE FOR TWO PEOPLE TO LIVE IN PEACEFUL COEXISTENCE
– HOW DOES HE SEE SERBIA, EAST OR WEST?
– ON GORBACHOV'S INVITATION TO START BUSINESS IN THE THEN USSR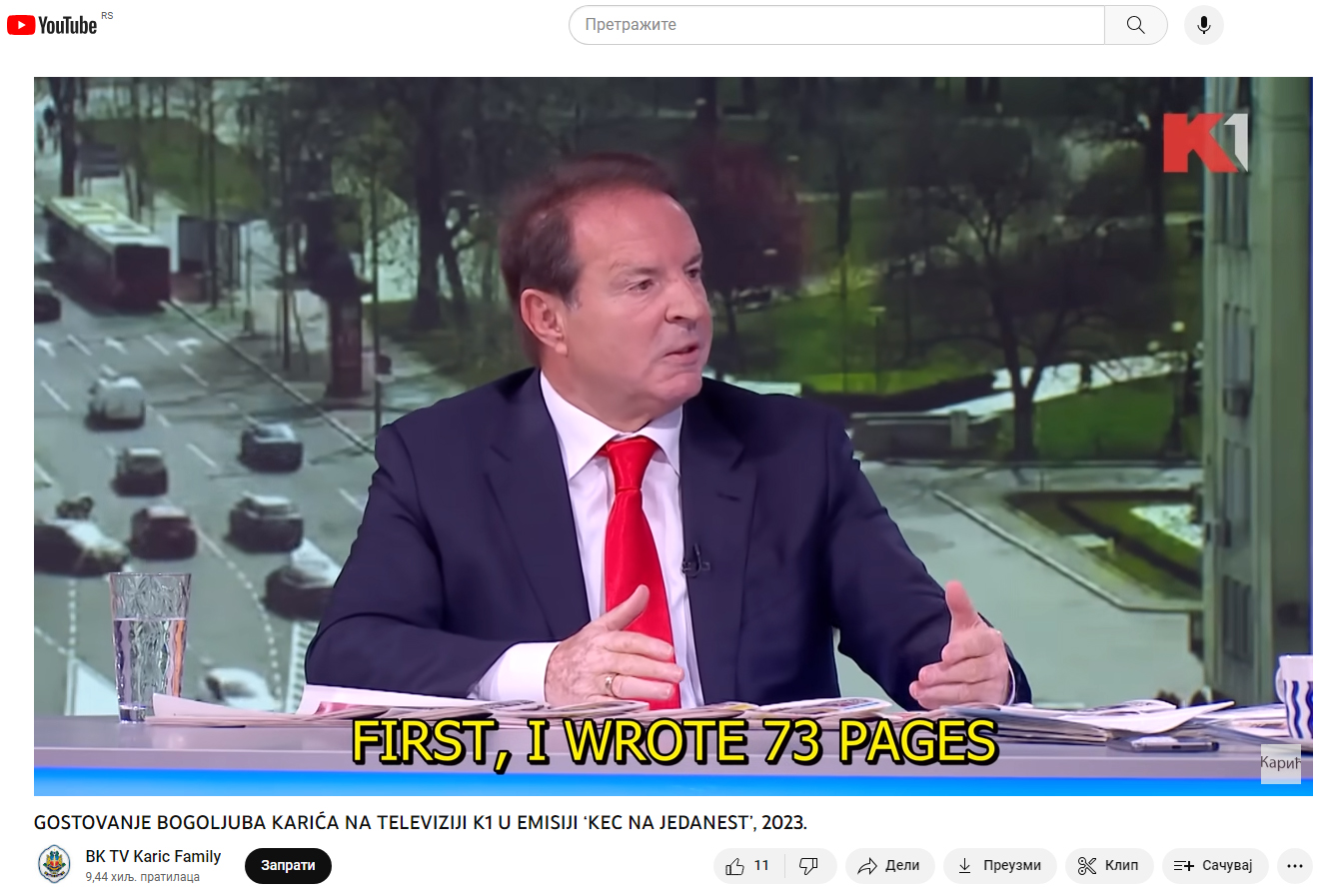 INTERVIEW OF BOGOLJUB KARIĆ WITH ALBANIAN JOURNALIST FAHRI MUSLI IN 1998.
– OBSERVED FROM TODAY'S PERSPECTIVE, WAS BOGOLJUB KARIĆ A VISIONARY WHEN IT COMES TO THE SOLUTION OF THE KOSOVO AND METOHIJA SITUATION? WATCH IT IN AN INTERVIEW WITH THE ALBANIAN JOURNALIST FAHRI MUSLI IN 1998
– WHAT CAUSED THE PROBLEM IN KOSOVO AND METOHIJA AND HOW IT CAME TO BE THAT SERBS AND ALBANIANS CANNOT LIVE IN PEACE?
– IS THERE A SOLUTION TO THE PROBLEM AND IS BUSINESS AND THE ECONOMY A BRIDGE THAT CAN LEAD TO THE RESOLUTION OF THE CONFLICT?