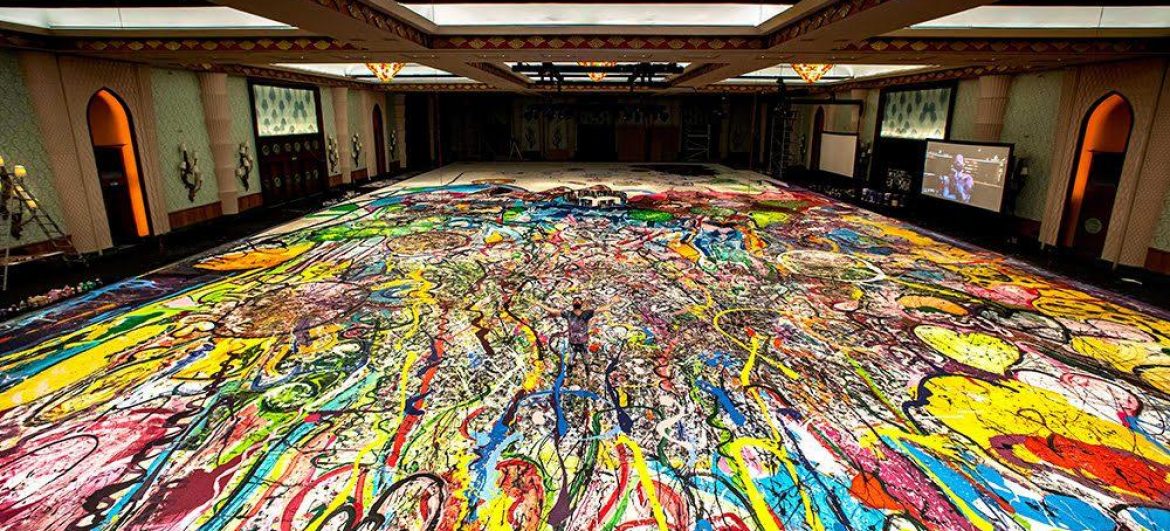 An incredible project by Sacha Jafri
Karić Foundation proudly congratulates the winner of the 2010 "Karić Brothers" award for Culture&Art and for Humanitarian activities, Sacha Jafri, on an excellent and quite incredible project.
This young contemporary artist created a massive painting almost 2,000 square meters large. It is expected to be officially the world's LARGEST canvas painting ever and it is named "The Journey of Humanity".
"We are aiming to help children worldwide who are most affected by Covid-19 pandemic by selling my painting at auction, hoping to give these children a chance by changing their lives for the better, hoping to inspire Mankind to bring a little Light out from the Darkness; with the goal of not learning what we thought we knew but to learn again everything we need to know, through the Hearts, Minds and Souls of the children of the world.
🙏💙🌍
Hoping to inspire the love, care and regeneration of our beautiful planet, a true understanding of "universal consciousness" and the inclusion and unity of ALL humanity. Enough discrimination and self-importance enables the connection of humanity as one. Imagine then what 7.4 billion people could do together; while we get reconnected with ourselves, with one another, with our Creator, and finally with the "Soul of the Earth", as part of a life worth living, with the integrity, pure intentions, beauty and magic of the child in all of us, with humility, love and reconnection EVERYTHING; a heritage worthy of humanity to which we can all aspire, a projection of pure energy filled only with purist possible intentions…. 🙏💜💖 Let's paint the World in different colors, TOGETHER. "
Charitable partners of the project: @unicef @globalgiftfoundation @dubaicares @unesco @atlantisthepalm @danaholdings @karicfoundation @fsrguae @sachajafri