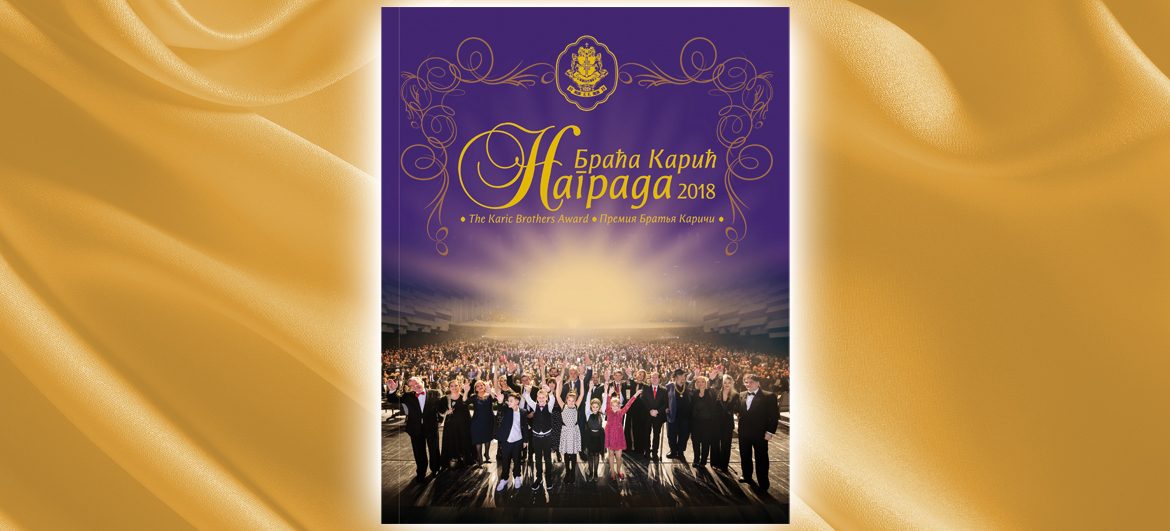 The Karić Brothers Award 2018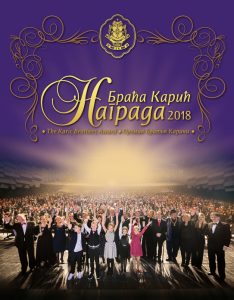 The "Karić Brothers" award was established as a result of faith in inexhaustible intelligence and value, above all of one's own nation. Its purpose is to be an incentive and motivation for all those who create and shape the values ​​for which all of us and the space we live will become and be better.
Marking the 25th anniversary of the "BK" Company founding, the Karić family and the Karić Foundation established the "Karić Brothers" Award, valuing the highest achievements in the fields of culture and art, scientific and research work, journalism and publishing, economy and commerce, and humanitarian activities that strengthen peace, cooperation and friendship among nations.
The edition of the Karić Foundation called "Karić Brothers Award" is published every year as a retrospective of the prize. It is in the form of a photo monograph that presents the founders of the Foundation and this prestigious Award, the Board of Directors, all previous winners and the principles of the award. A special section is designed for the award ceremony from the past year, in which the explanations and interviews of the winners are presented, and the atmosphere from the award ceremony is evoked with a lot of photographs.
Format: 22 × 28 cm
Pages: 172
Letter: Cyrillic
Binding: hardcover
Published: 2019
ISBN 978-86-7594-060-9