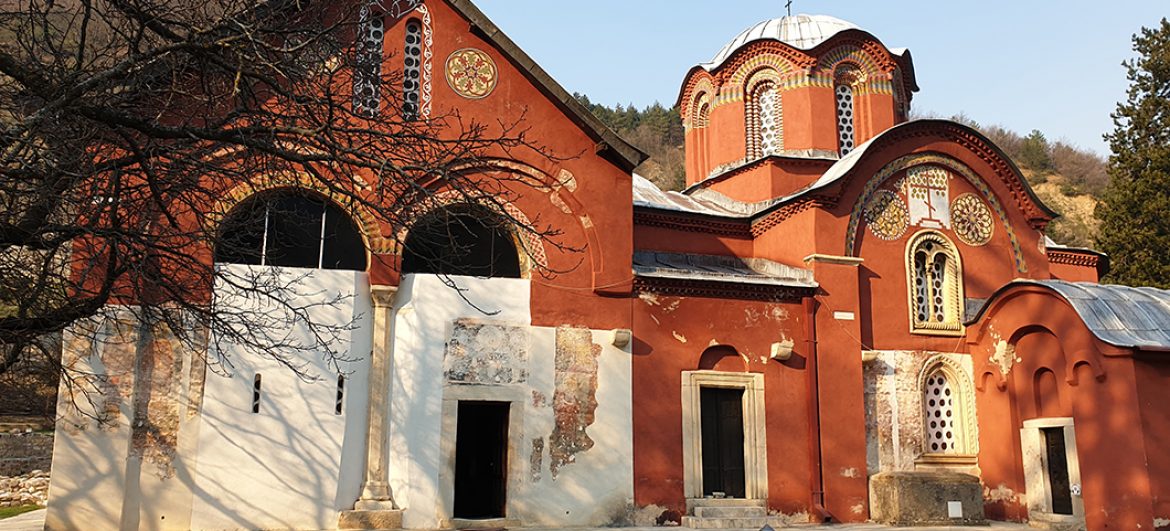 HAPPY FEAST THE INTERCESSION OF THE THEOTOKOS TO THE PATRIARCHATE OF PEĆ MONASTERY
Sisterhood of the Patriarchate of Peć
Abbess Mother Haritina
At the time of the Intercession of the Holy Mother of God
(also called as the Protection of the Theotokos, the Veil of Our Lady and most often as the Feast of the Holy Protection)
Mother Haritina and the sisterhood of the Patriarchate of Peć,
We wish you a happy holiday the feast of the Intercession of the Theotokos!
Today, on this great Christian holiday of healing and renewal of our lives, we pray to the Mother of God to give you health and strength to lead our shrine in Kosovo, that is going through great and difficult temptations, on the path of progress and salvation.
Prayer, love and effort of Mother Haritina and the sisterhood, who faithfully serve the Lord and confess the life of our Lord, made this shrine to be the true light as the Lord says in his Gospel. The Patriarchate of Peć is the home not only of our family, but also the soul of the entire Serbian nation and the Mother Church of all Serbian temples. In these times of major "test" for the entire planet, we pray to the Mother of God to strengthen our faith and ourselves, to bring peace to our souls and love to our hearts, so that we can vanquish and prevail over this invisible enemy.
May the protector of all the Christians and your home, the Holy Mother of God, bring peace, health and love to your home. May She bless everyone on this holy day with health and salvation.
In Christian love we send you joyful greetings and may you have happy feast day,
Milanka and Bogoljub with the Karić family and members of the Karić Foundation
Belgrade, October 14, 2020