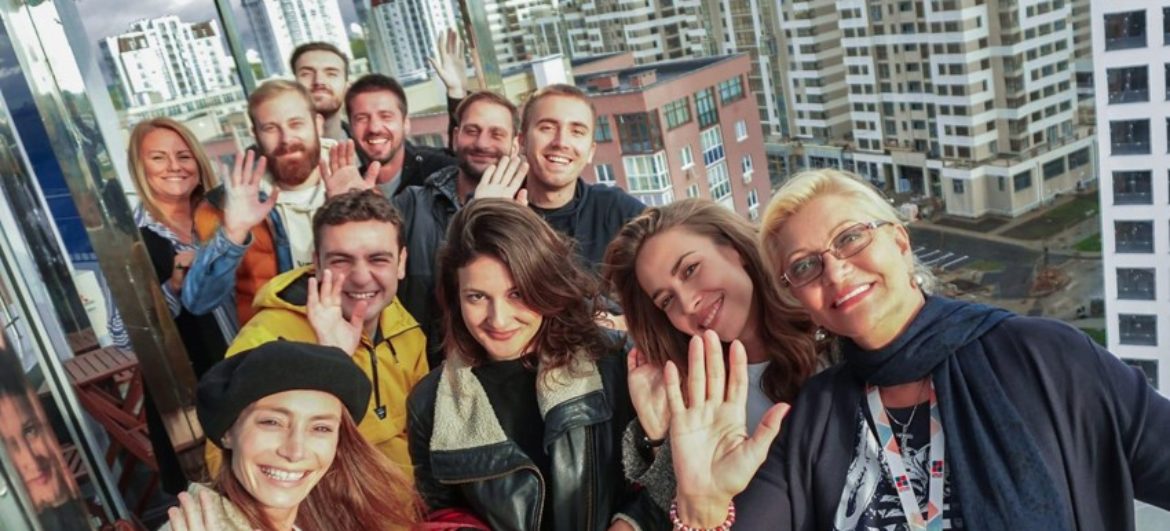 Awards to the actors of the BK Academy of Arts
The Karic Foundation has been supporting the culture, the young and the talented people for decades, and this time we have also recognized the importance and the need for young actors of the BK Academy of Arts to travel to Minsk and enable them to take part in one of the most important international theater festivals in Belarus.
The graduation performance of the BK Academy of Arts students in the class of professors Milan Neškovic and Andrej Šepetkovski "The Seagull", based on the novel by Anton Chekhov, at the Teatralny Koufar Festival in Minsk, Belarus, won three awards.
Milos Lazarov was awarded for the best male role, Gordana Djokić for the best supporting female role, and "The Seagull" won the Best Director Award, which went to Professor Milan Neskovic.
"The Seagull" was selected in April in the competition of 70 performances and was among 23 plays that were competing in the main program from September 20 to 27 in Minsk.
The actors in the play are Marija Babić, Boris Mitrović, Dimitrije Prodanović, Milena Božić, Gordana Đokić, Miloš Lazarov, Mladen Vukotić, Predrag Grujić, and Ivan Ninčić. During the three academic years, the class was led by prof. Nebojša Dugalić, and at the final year of the studies the class was taken by professors Andrej Šepetkovski film, theater and television actor and Milan Nešković, theater director. These young actors had the honor to be led by the famous actor and great pedagogue Nebojša Dugalić in the first three years of their studies.
The Karić family hosted young actors and the Karić Foundation that for decades supported culture, the young and talented people, organized a tour of Minsk and enabled them to get acquainted with the work, successes, and achievements of the BK Group – Dana Holdings company. The company was ranked in the top 100 companies of the world at this year's largest world economic forum in Davos. The head of "BK – Dana Holdings" is Bogoljub Karić, and the company has stood side by side with large corporations like Apple, Samsung, TIME, Zara, Amazon, Alibaba, IKEA, Instagram, Netflix, Roshe and others.
Otherwise, the "The Seagull" lived its eleventh performance on April 15th at the New Scene of the Belgrade Drama Theater, where it will be played as a guest performance  in the future
Prior to that, the play had participated in several festivals: Art Occupation in Sombor, Art Trema Festival in Ruma, Autumn Theater Festival at Mećavnik, where it won the Best Actress award, which was presented to Gordana Đokić, TACT Festival in Trieste, also the play was performed during the Belgrade Festival "KULTIVIŠI SE".