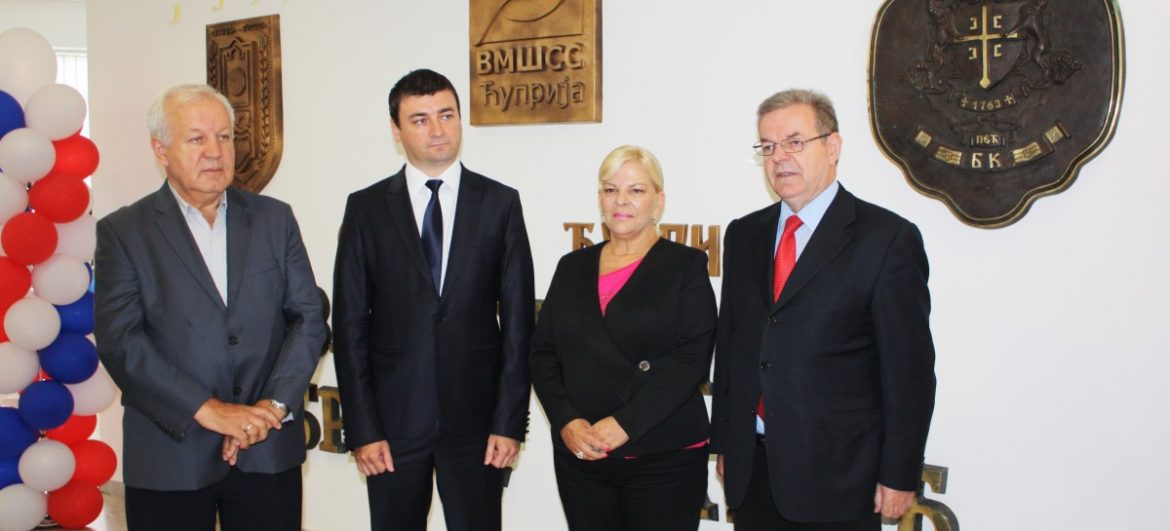 Karic Family Coat of Arms for the School in Cuprija
A memorial was revealed at the Medical High School of Professional Studies in Cuprija, in honor of its founder, the Karic foundation, who built this building in 1998.The Karic family coat of arms as well as the letters inscribed in bronze which clearly certify who raises the school were dedicated, after 17 years, by the founders of the Foundation, Olivera and Dragomir.J. Karic.
In presence of the Mayor, Ninoslav Eric, many renowned personalities of the region, as well as professors and students of the school, another coat of arms in bronze, symbol of the Municipality of Cuprija was dedicated. Besides the school, the Karic family and Karic Foundation, together with this municipality, built a bridge on Mijatovac, on the Morava river, which was destroyed in the 1999 NATO bombing.
According to the decision of the Municipal Assembly of Cuprija, on June 6, 2002, in gratitude to the members of the Karic family: Sreten, Dragomir, Zoran, Bogoljub and Olivera Karic were declared honorary citizens of this municipality.