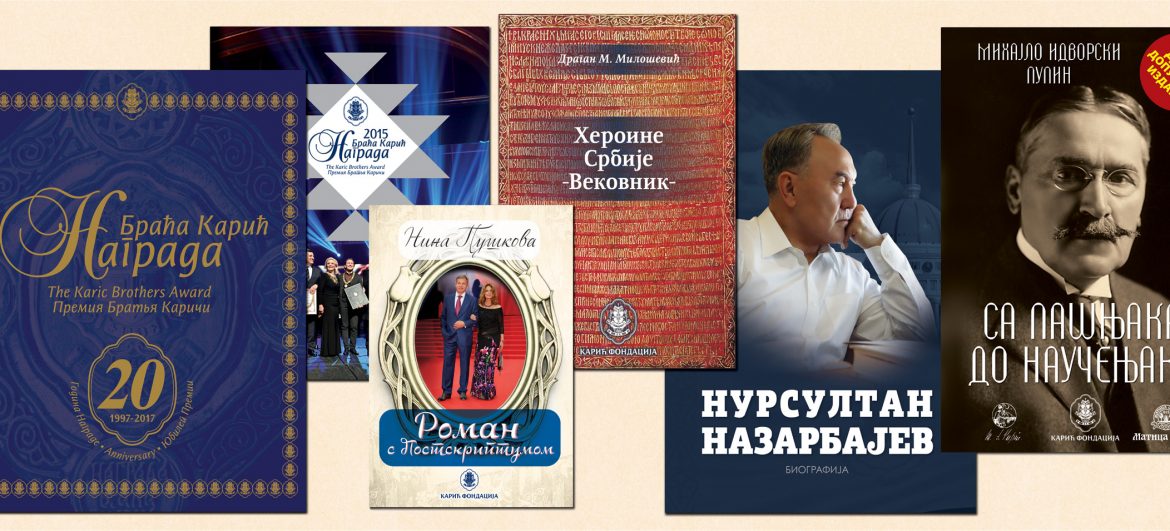 E-library of the publishing activity of the Karic Foundation
Dear friends, in the conditions that have occurred and which serve to preserve the public health of all of us, the Karić Foundation invites you to enrich your time and spend it reading our publications.
We suggest you to look at the content of carefully selected publishing activities and choose the literature that interests you. You will find monographs, historical novels, biographies of famous people, as well as books that will introduce you to the development path of the company and the Karić family.
This promotion will last for the duration of the state of emergency, so that you can spend your time in content for which you did not have so much time until now. Our publications are placed on the shelf of the electronic library and are waiting for you with joy.
Enjoy !!!
The picture takes you to the book where you can read it in pdf format!