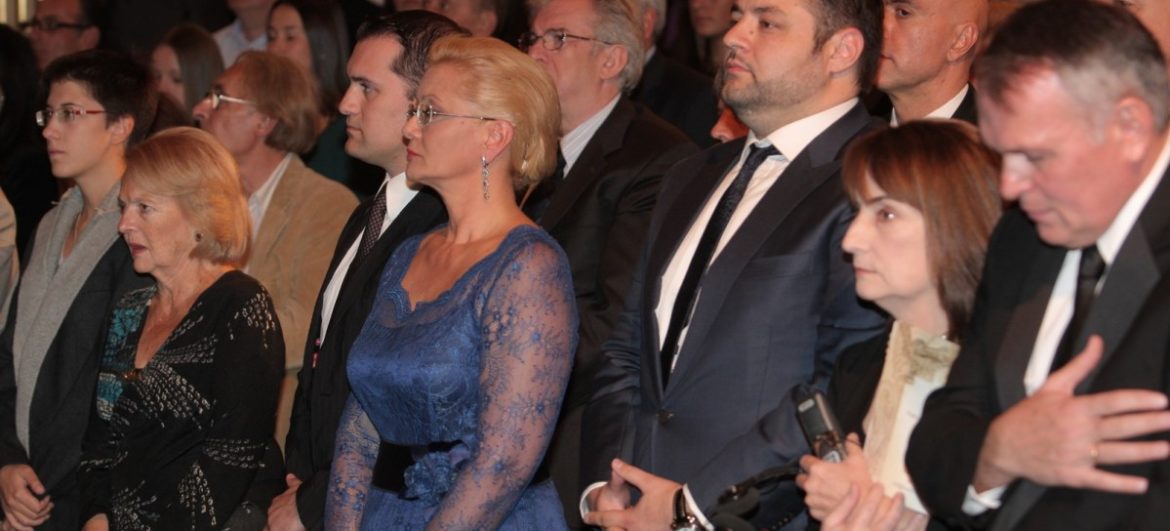 Karic Brothers Award Ceremony in 2012.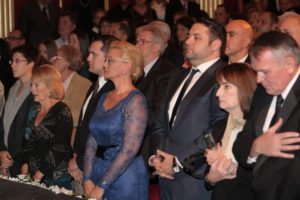 Last night at the Belgrade National Theatre, the Karić Foundation who celebrates its 30th anniversary, awarded the personalities who, by their actions in different areas, contribute to the affirmation and enhancing the reputation of Serbia worldwide.
At the National Theatre Big stage, for the 15th time, the awards were presented for the results in the field of science and research work to Vesna Garović Kocić, PhD, professor at the Mayo Clinic in New York and to the most successful young mathematician of all times Teodor von Burg, who both promised to make Serbia proud of their future accomplishments.
Prominent businessmen who have achieved extraordinary success in Namibia, Vera and Dušan Vasiljević were awarded for achievements in economy and commerce, while in the field of journalism, reporting and publishing the award was given to Volt Bogdanich – winner of three Pulitzer Prizes, professor at Columbia University and one of the editors in the New York Times for whom this was a unique opportunity to visit Serbia.
The prestigious award in the field of creativity in art and culture went to Marina Abramović – performance artist, honorary professor of many universities around the world and the first honorary professor at the Music Academy of the Alfa University. This evening, she was not present at the National Theatre because she is in New York but she received the award at the headquarters of the Foundation six days ago and assessed it "very important."
The winner of the Karić Brothers Award for humanitarian activities, strengthening of peace, cooperation and friendship between the peoples was the Sisterhood of the PećPatriarchate, at the ceremony led by Prioress Fevronija and Mother Haritina.
For humanitarian activities, strengthening of peace, cooperation and friendship between the peoples, the Karić Brothers Award was received by the Sisterhood of the Peć Patriarchate who were, at the ceremony, led by Prioress Fevronija and Mother Haritina.
On the occasion of the 15th anniversary of the Karić Brothers Award, a special prize for the outstanding contribution to sports and the Serbian reputation in the world was awarded to the medal winners at the Olympic Games in London: Milica Mandić, Ivana Maksimović, Andrija Zlatić and the water polo team, as well as to the Serbian Paralympians Tanja Dragić, Borislava Perić-Ranković , Željko Dimitrijević, Draženko Mitrović and Zlatko Kesler.
On behalf of all the Olympians, the water polo player Vanja Udovičić said that it is a great honor to be in the company of such distinguished personalities who, in a special way, represent our country and the people of Serbia.
In presence of eminent personalities from public life, representatives of religious communities and diplomatic corps, the awards in the form of gold symbols on the Serbian flag ribbon, charters and money prizes, were presented to the winners by representatives of the Karić family.