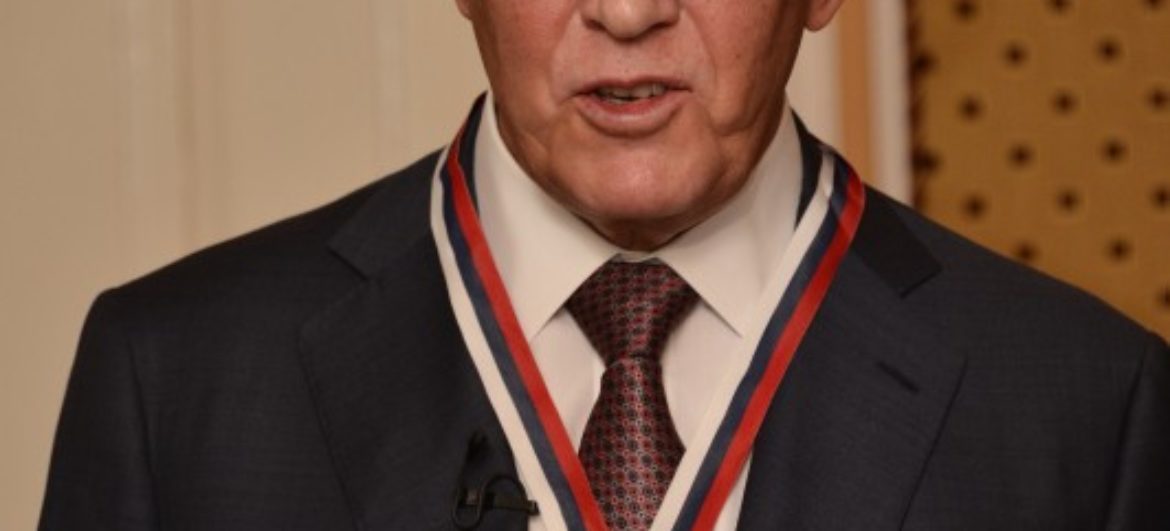 Academician Osipov winner of the Karic Brothers Award for international contribution to scientific thought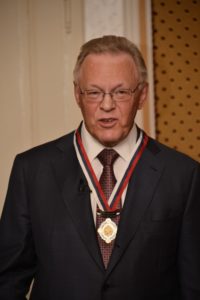 President of the Russian Academy of Sciences, Yuri Sergeyevich Osipovreceived the Karić Brothers Award for 2011. in the field of global contribution to scientific thought. The award was presented to Academician Osipov by MP Dragomir J. Karić in presence of the founder of the Karić Foundation, MP Milanka Karić.
As an explanation for this award, it is stated that Academician Yuri Sergeyevich Osipov made the flight to space feasible by his theoretical postulates of mathematical and mechanical calculations. Each missile or spacecraft, due to Osipov's calculations, carries out its tasks with equal certainty: from take-off, managing in cosmos, to returning to Earth.
Thanking for this remarkable recognition, Academician Osipov pointed out that he has known the Karić family for twenty years and that the award is therefore an even greater honor because this, too, is a way to deepen relations between the two brotherly peoples, Russian and Serbian, which was confirmed by the recent meeting of the two presidents Vladimir Vladimirovich Putin and Tomislav Nikolić.
– A special reason that causes my great honor for receiving this prize is the fact that among the winners from previous years were my great friends and people that I admire. These are the former Minister of Foreign Affairs of the Russian Federation Yevgeny Primakov, the world-renowned film director Nikita Mikhalkov and the blessed Patriarch of Moscow and All Russia Alexy II – were the words of Academician Osipov, who is the head of such an important institution as the Russian Academy of Sciences for more than twenty years.
The awarding ceremony for Yuri Sergeyevich Osipov was, in presence of numerous journalists, attended by Serbian Parliament member Milanka Karić, vice-president of the Serbian Academy of Arts and Sciences Academician Ljubiša Rakić, President of the Russian House in Belgrade Mihail GenadijevičDenisov, as well as the ambassadors of Russia, Belarus, Ukraine, Armenia and Azerbaijan.